tthiThe city of Avignon has a great and beautiful history but this story is peppered with little stories that have made great/inspring men. The purpose of this article is not to trace all the stories of Avignon but some that seem significant to me.
History of Avignon: fates turned upside down on the banks of the Rhône.
Here are some examples of men who have seen their lives changed in Avignon.
Petrarch and Laure, a story of Avignon full of love, July 20, 1304 – July 19, 1374: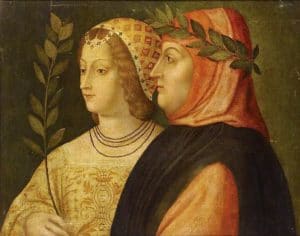 Francesco Petrarca, known as Petrarch, is considered one of the greatest Italian authors. After his studies, Petrarque moved to Avignon. He has a fierce hatred for the pontifical city. He writes that: "Avignon is no longer a city, it is the gateway to all crimes and infamies".
Yet it is in this city that he hates that he will make the encounter that changed his life. April 6, 1327, passing in front of the convent Saint Claire, Petrarch crossed the path of Laure. Love at first sight happened. That resulted a prolific work. Petrarch spent his life writing about his muse and his love for her. Avignon allowed Italy to have one of its greatest authors.
Napoleon Bonaparte, August 15, 1769 – May 5, 1821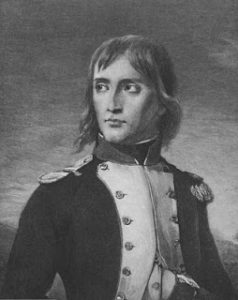 Napoleon Bonaparte was young during his stay in Avignon. Even great men like Napoleon Bonaparte needed Avignon to build their extraordinary destiny.
Napoleon Bonaparte stayed in Avignon from July 1793. He was then captain of artillery. Its commander, Jean Francois Carteaux, charged the young captain with requisitioning vehicles to transport the artillery from Tarascon to Toulon. The latter dined July 28, 1793 in Beaucaire with merchants from Marseille, Nîmes and Montpellier. During this, he managed to convince his audience of the merits of the revolution and became a defendant of the Republic. From this event he wrote a pamphlet, the dinner of Beaucaire. It is  Joseph Vernet street in Avignon that Napoleon Bonaparte wrote this book. This small book (about fifteen pages) allowed Napoleon to be spotted by the brother of Robespierre and begin his real climb in the military hierarchy.
Joseph Montgolfier, 1740-1810: Inventor inspired by Avignon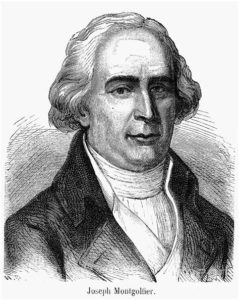 Joseph Montgolfier was born in Ardèche in a family of printers. After taking over the family business, he decided to settle in Avignon in 1780. The situation there is more conducive to the development of the company. Indeed, Avignon being in papal land, the printing press escapes the French censorship and especially it allows not to pay rights on the copies of books.
Joseph and his brother are the inventors of the hot air balloon . It was during his stay in November 1782 in the ballroom house located in rue Saint Etienne, that Joseph Montgolfier discovered the principle of ballooning. He decides to do an experiment with a closed shirt and then with a cube of one cubic meter. He placed the objects one by one in the fireplace and they flew away. This was the very first experience that will lead to the creation of the hot air balloon. After the creation of the balloon, Joseph was interested in the idea of ​​the parachute. He created one. It looked like a parasol of 2.5 meters in diameter. Thanks to the conclusive tests carried out in Avignon, he convinces Paris Air Marshal André Jacques Garnerin to be the first human parachutist. This happened in 1797.
Jean Vilar, March 25, 1912 – May 28, 1971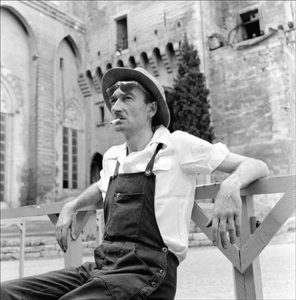 Jean Vilar is part of the history of Avignon. He did not need Avignon to go down in history but the city and especially its festival is now inseparable from his name and work.
It all began when Yvonne Zervos organized an exhibition of contemporary paintings and sculptures from June 27 to September 30, 1947 in the Papal Palace. She advocated for cultural decentralization. It is in this context that with one of her friends, René Char, she proposed Jean Vilar's stuff to give a representation in the context of the exhibition. Jean Vilar being a hard worker, came up with the idea of ​​creating 3 plays in 3 different places. This event was called the art week in Avignon. The following year it became the festival of Avignon. At present, it is the largest theater festival in the world.
History of Avignon: prestigious births Avignon is also the birthplace of planetary artists.
Here are two examples:
Pierre Boulle, February 20, 1912 – January 31, 1994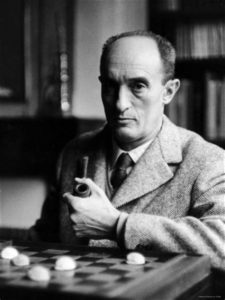 World famous writer Pierre Boulle was born in Avignon before the First World War. He had a rather quiet childhood despite an eccentric father. Before becoming a writer, he was a rubber tree planter in Malaysia, a spy during the Second World War.
From his 25 novels, two have had international success. The first is "On the bridge of the Kwai River" in 1952. His adaptation to the cinema made it a film considered as a Hollywood classic. The second novel enjoyed even greater success. The Planet of the Apes written in 1963 is considered a classic of science fiction literature. It was also adapted 9 times by American cinema. Great directors like Tim Burton have made an adaptation. In 1976, he received the grand prize for all of his work.
Mireille Matthieu, July 22, 1946 The voice of Avignon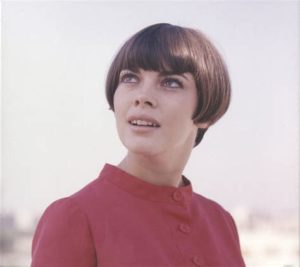 Mireille Matthieu is one of the most popular French singers in the world. Thanks to her father that she discovered the music. She introduced herself at a singing contest organized by the city of Avignon in 1962 and finished as second behind Michelle Torr.
Mireille Matthieu really began her career in 1965 and had her first success in 1966. She is a record singer. In her 50-year career, she has recorded more than 1,200 songs in 11 languages. She has sold more than 130 million albums worldwide.
Avignon is a cultural and inspiring city. We propose you to discover it through mesmerizing tours