The Night owl of Villeneuve lez Avignon
Explore Villeneuve lez Avignon.
Since 2018, Les Noctambules d'Avignon has been offering you 3 night tours in the streets of Avignon. In 2020, Arond the palace completed the offer to discover the city of the Popes.
For 2022, the Noctambules d'Avignon will come out of the walls of the Christian capital of the 14th century to make you discover a city which has its history linked with that of Avignon. It's Villeneuve les Avignon.
This city is little known and often forgotten when visiting Avignon. However, it has a rich and unique history. Come and discover all the hidden treasures of this city which was created by a king and which developed thanks to the popes. For this, we offer this Night owl but also a daytime circuit called between King and Pope.
Introduction to the tour
The starting point is at the foot of the Philippe le Bel tower. After seeing where the famous bridge of Avignon ended, we will begin to explore the various mansions of the cardinals. We will then go down to the city center of Villeneuve lez Avignon. You will discover an old hospital which still has characteristic elements. After seeing the collegiate church, we will pass the town hall and the museum to talk about the heritage of the city's golden age. Finally, we will climb to Fort Saint André, the birthplace of the city.
With this Night tour, we want to offer you a unique experience to discover Villeneuve lez Avignon, its history and its place in the history of the region.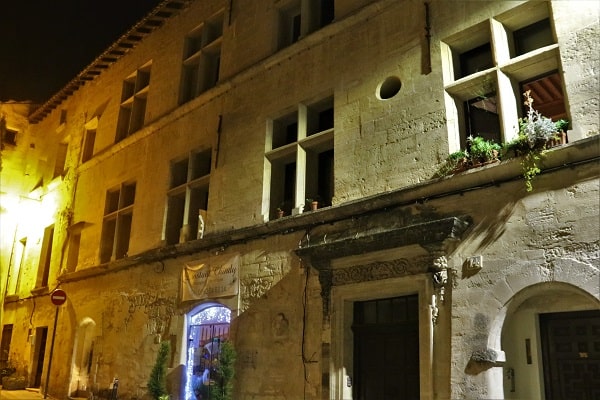 Book your experience in Villeneuve lez Avignon
Tour
Walking tour for 2 hours
Guide
I am from Avignon. Growing up at the foot of the Palais des Papes made me fall in love for this city and gradually, it grows in me. If you want to know more about me, it's over here.
Discover
During this circuit, you will discover in a friendly and dynamic way:
Elements that form the current city
Forgotten historical figures
Legends that structure the city
A rich cultural life