Visit Villeneuve lez Avignon:
Between King and Pope
Since 2018, the Night owl d'Avignon has been offering tours to discover the city of Avignon. We did like you, we forgot to develop circuits to visit Villeneuve lez Avignon. Today we offer two circuits to discover this secret city but essential in the development of the region.
During the day, we suggest you visit Villeneuve lez Avignon between King and Pope. The city was desired by the King of France and has evolved thanks to the popes. You also have the possibility of discovering Villeneuve lez Avignon in the evening during the Night owl of Villeneuve lez Avignon.
This circuit offers you an hour and a half to discover the history of Villeneuve lez Avignon. We will see the main monuments of the city. You will also discover the secrets of this city. You will enjoy the sweetness of this small town while deepening your knowledge of the town's history.
Introduction to the circuit
The starting point of this circuit is located in front of the tourist office of Villeneuve les Avignon. From there, we will go to the center of the market square to discover Fort Saint André which is the birthplace of the city. Once you know the origins of the city, we will go inside. We will see two churches which are the heart of the city. You will see the central square which is always very lively with its bars and restaurants. It is here that you will learn a small legend about the city and its inhabitants. We will continue our discovery in the main street. You will admire the old palaces which are the legacy of the papal period of Avignon. We will finish in front of the Chartreuse of Val de Bénédiction.
This tour is a good introduction to the history of the city. It will allow you to discover this small town full of charm. We will give you advice to continue to visit Villeneuve lez Avignon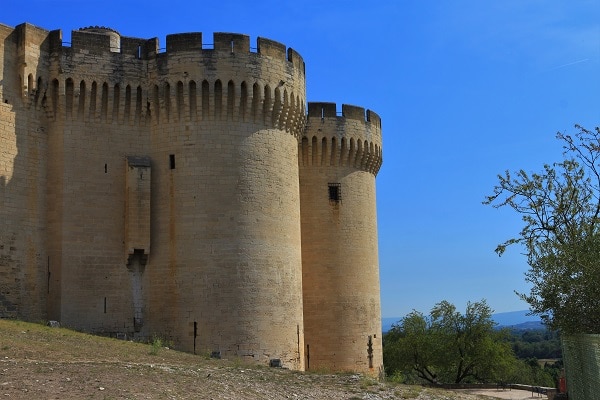 Tour
Walking tour for 1h30
Guide
I am from Avignon. Growing up at the foot of the Palais des Papes made me fall in love for this city and gradually, it grows in me. If you want to know more about me, it's over here.
Discover
During this circuit, you will discover in a friendly and dynamic way:
Elements that form the current city
Forgotten historical figures
How and why Villeneuve lez Avignon was created
Tips for a unique experience
See also
This visit can be combined with the Night owl of Villeneuve les Avignon to discover even more about the city.
As we finish in front of the "Chartreuse du Val de Bénédiction", you have the possibility of continuing your day by visiting the largest chartreuse in France.
Blog
For prepare your stay in Avignon and Villeneuve lez Avignon, you can read our articles.
See our articles